GAP Insurance - Where Motor Insurance Stops!
Buying a motor car for some is an emotive experience, whether it is the excitement of a brand new vehicle or one that is a few years old, we cannot help but be carried along with the emotions and our senses kick in to over drive. For some it is the smell of a new interior, others it is the sound of the engine, or lack of in an all-electric or the discovery of what this or that button does!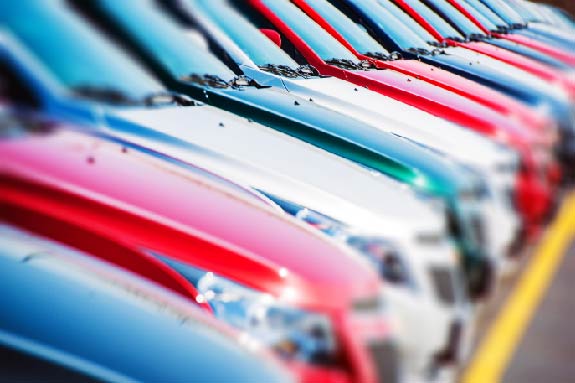 The automotive sector is well aware that buying a car is one of the bigger purchases we make and are ready to ensure we are not disappointed. Just look at the investment that goes in to advertising, providing premises and customers experiences. Even during lockdown dealers have evolved to offer click and collect, click and deliver options and new entrants have come to the market in Cazoo and Cinch that offer a simple online car purchase, with incentives such as 7 day money back guarantee, free breakdown and 7 day driveaway motor insurance. The automotive market is changing and as we are now a subscription based economy so are the ways we can fund these purchases, it is important insurance brokers are aware of the implications these innovative solutions have on their customers.
Innovative funding measures provide easy access to new and used vehicles, however they can cause problems in the event of a total loss occurring. Below are some of the areas where the finance agreement may not be in alignment with the motor policy and meet customer's expectations.
New vehicle replacement – many comprehensive motor insurance policies offered will include new vehicle replacement, on new vehicles. The wording may vary slightly between insurers however the intention is, in the event of the insured vehicle been the subject of a total loss claim, where the vehicle is stolen, unrecovered or where the damage is 60% or more of the vehicle value then the motor insurer may replace the insured vehicle with an equivalent model. However recently a leading motor finance company issued the following statement : -

"Volkswagen Financial Services UK Ltd has changed the way we process insurance write off/stolen claims; in the interest of strengthening the security of our assets. As a business, we have taken the decision to discontinue the 'Like for like vehicle replacement' discretional benefit, offered as part of our customer's insurance policies. The move towards settlement is consistent with other businesses within the Car Finance Industry and will promise greater protection for both VWFS and our customers equally"


Contract hire or lease agreements are not designed to be terminated early, for individuals there is some protection provided under the Consumer Credit Act however for businesses, in the event of a total loss occurring it is a different position: -
When a total loss happens, it is worth considering what protection the Consumer Credit Act gives to a Limited Company.
Below is a summary of whom the Consumer Credit Act protects:
Private individuals
Sole traders
Partnerships of up to three partners
Who the Consumer Credit does not protect:
Limited companies
Local authorities
Charities
Partnerships of four or more partners
GAP Insurance offers a real benefit to customers whether private or businesses, when purchasing new or used vehicles. Remember the FCA guidance is they want to see the automotive sectors monopoly on this product broken. There is great opportunity for brokers to offer exceptional value to their customers supported with A rated underwriting security from JLU. Remember the automotive market is a challenge to insurance brokers looking to offer a range of insurance solutions. Protect your customers and your business and offer GAP Insurance.